During the period of mourning for the late Queen Elizabeth II, La Côte Church set up a remembrance corner with a book of condolence in the Temple de Crassier.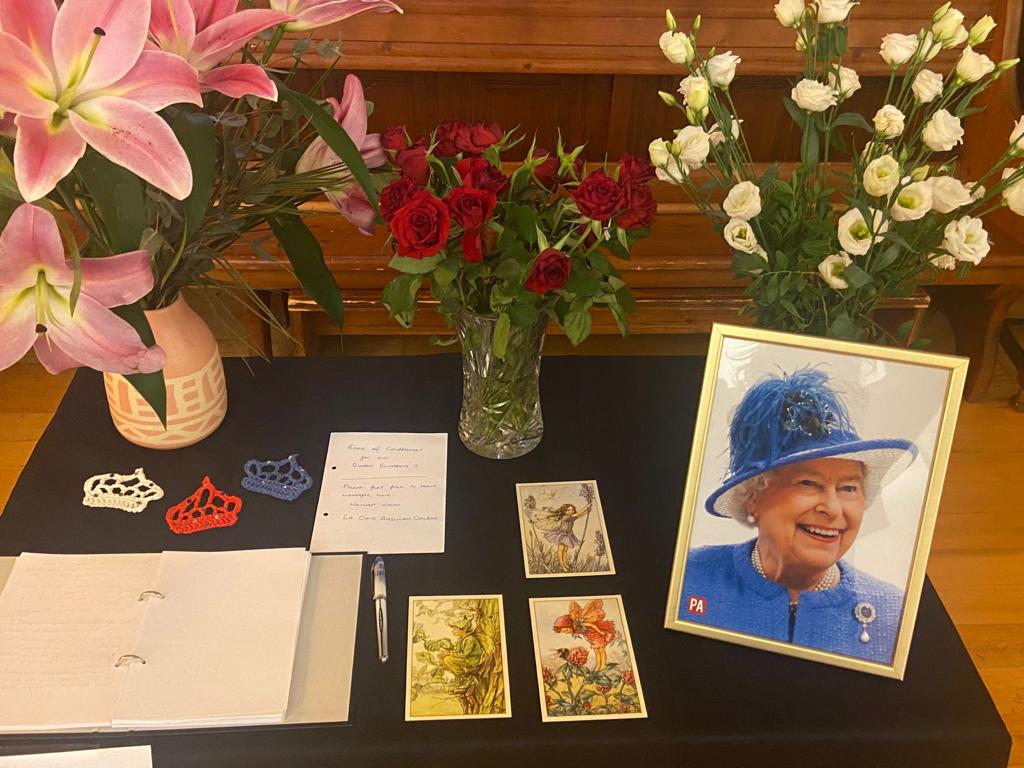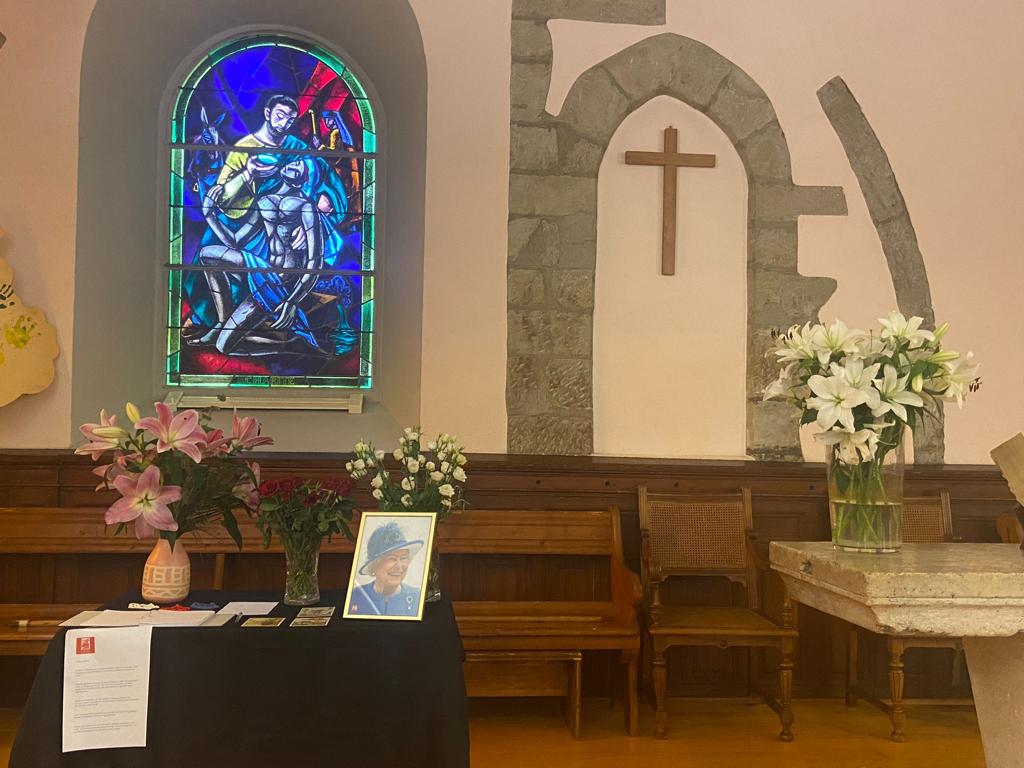 Contemplative walk from Gingins to Bonmont Abbey
La Côte Church took part, as usual, in the Jeûne Fédéral ecumenical service at the Abbaye de Bonmont on 18 Sept. 2022.  Organised by Pastor Etienne Guilloud from our host parish of La Dôle, it took a different form this year and consisted of breakfast at Gingins at 09.30, followed by a walk to the Abbey, with stops along the way to listen to a poem 'L'homme qui marche', by Christian Bobin (read both in English & French).  Others came by car to join us at the Abbey, where we had a simple Taizé-style service.  This new format was an experiment to avoid a 'wordy' liturgy that does not suit the acoustics of the Abbey.  We were delighted to welcome the entire contingent of new Bossey students, who joined us both for the walk and the service!  It was a great pleasure to meet them, accompanied by Dr. Benjamin Simon from the Bossey Institute, and we look forward to meeting some of them at our services between now and February 2023.
Thank you for your contributions
On Sunday 11 September the youth and children held a bake sale to raise money for A Rocha International, a global family of conservation organizations working together to care for creation. They raised CHF 379,60 and EUR 170– thank you to all who took part in making, selling, buying and eating!
Over two Sundays (4 and 11 September) La Côte Church held an extra collection after our services to raise funds for the Red Cross emergency aid in Pakistan, following the devastating floods. We raised CHF 887. Thank you to all who contributed. If you missed the opportunity to donate – you will find the details here: https://www.ifrc.org/donate  and scroll down to PAKISTAN:MONSOON FLOODS. There you will find a Donation link.
Ascension day 26 May 2022
On Ascension Day La Cote a handsome group gathered for a prayer walk in Coinsins at Peta and John Tracy's place. In beautiful weather we walked in silence and stopped at designated places where we read from Scripture and prayed.
At the Sunflower Palace (an insect hotel) we prayed :
"Creator God – We give you thanks and praise for insects and bees, all essential creatures of the ecosystem and, in seeing these special homes to sustain and promote their well-being, we think of habitat, shelter, a safe place in which to thrive. We pray for those who have no home to call their own and have fled from their countries at huge risk, especially the refugees in our midst. Give us willing hearts, Lord, and inspire us to action in welcoming them and providing a safe place for them to thrive. Amen."
Golden Wedding celebration at Divonne – Jean and Manfred Mayer
Refreshments following the afternoon service in Gingins
La Côte Anglican church gathers in harvest offerings with grateful hearts and open hands
The joy of being together, receiving Holy Communion, the beautiful decorations in the church, music from the Song Group, chatter at coffee afterwards, meeting students from the nearby Ecumencial Institute at Bossey, all helped to make up for the continuing need to observe Covid restrictions.  Our Harvest gifts of non-perishables were taken to the 'Restos du Coeur' association in Divonne, France.
Ascension day walk: 13th May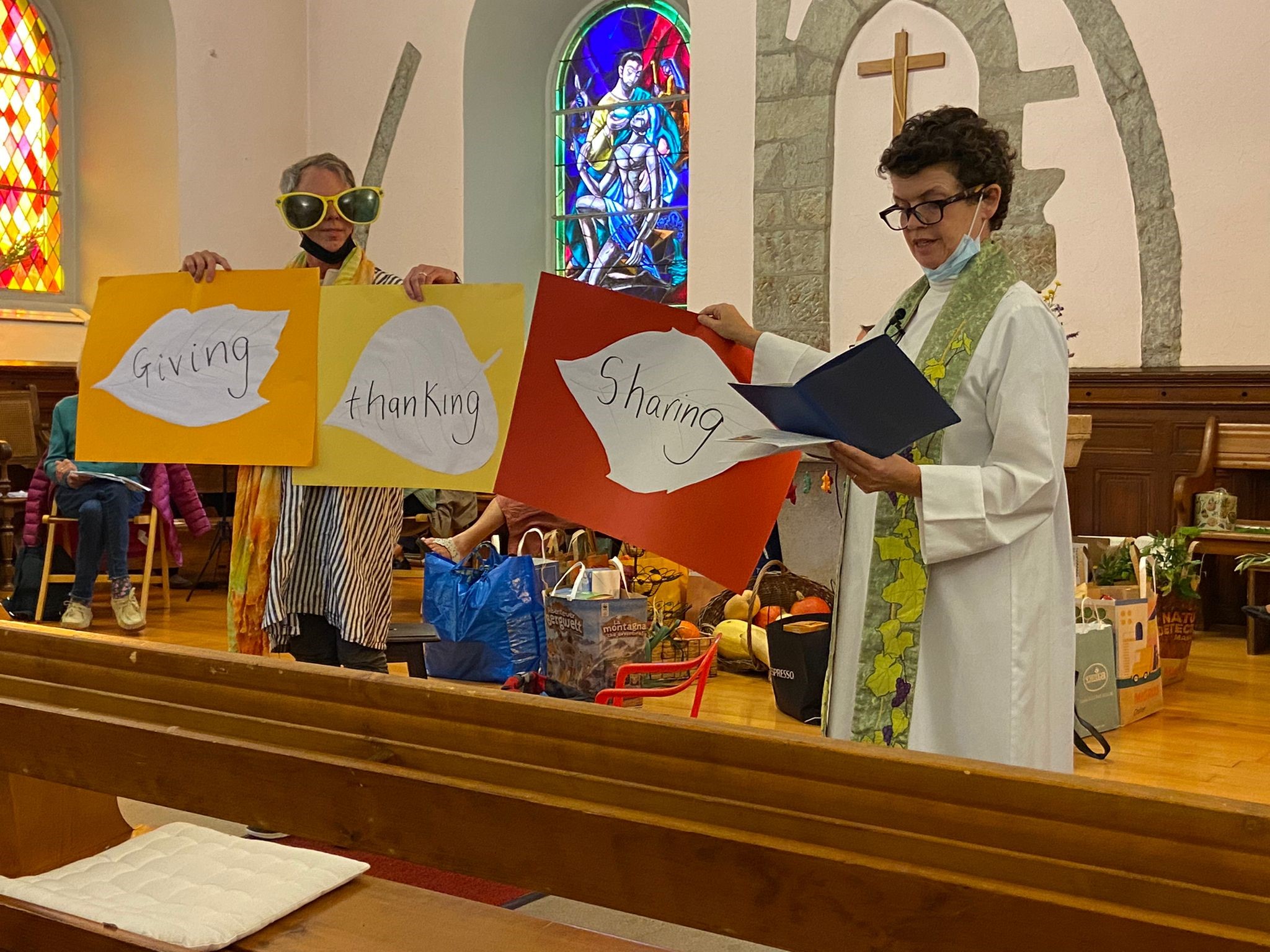 Zacchaeus (here played by Ed Kelley) was so enamoured by all the things he possessed, he couldn't see where he was going … or that other people had much less than him.  Until he heard that Jesus was coming to town and climbed that tree …
This was the story enacted, with humour and loads of props, at our Harvest Thanksgiving service in Crassier (on the Swiss-French border) on 3 Oct.  Based on a Harvest Service suggestion from the CofE's Support Hub (churchsupporthub.org), the themes of sharing, giving and thanking, in response to Jesus' unconditional love for us, have everything to do with Harvest.
The Prayer of Penitence was also visually enhanced by scattering autumn leaves on the floor, reminding us of our failing to take care of the world and those around us – and also that sometimes we need to let go of things so that new things can happen.  As they were swept up, we were assured of God's constant forgiveness.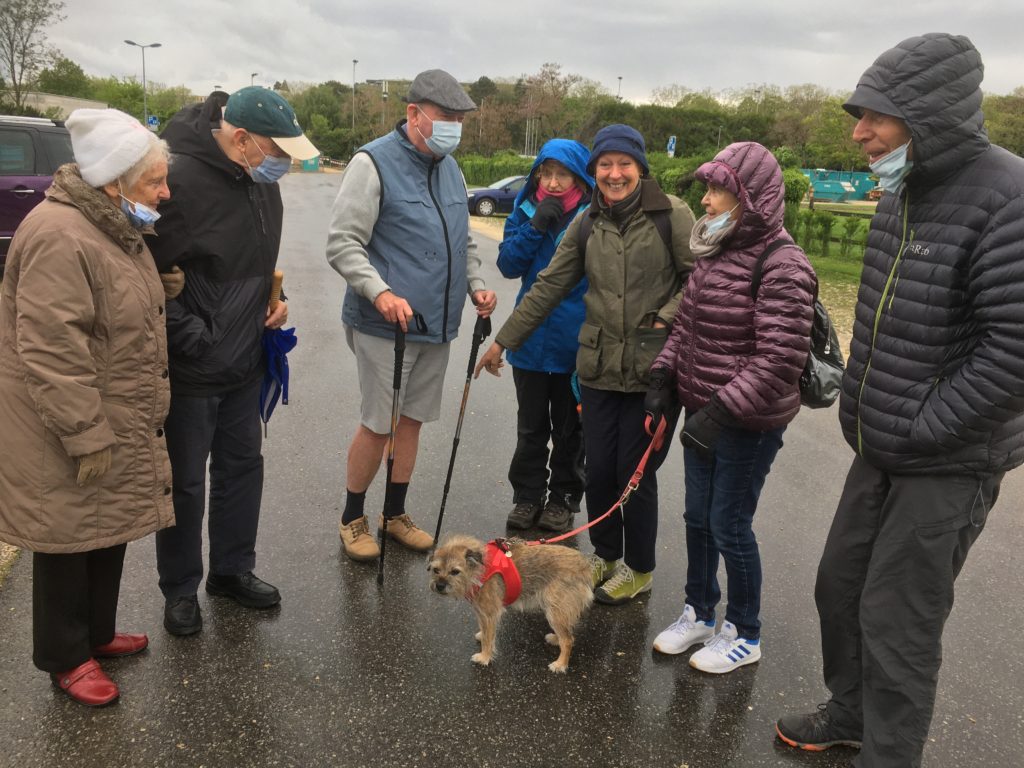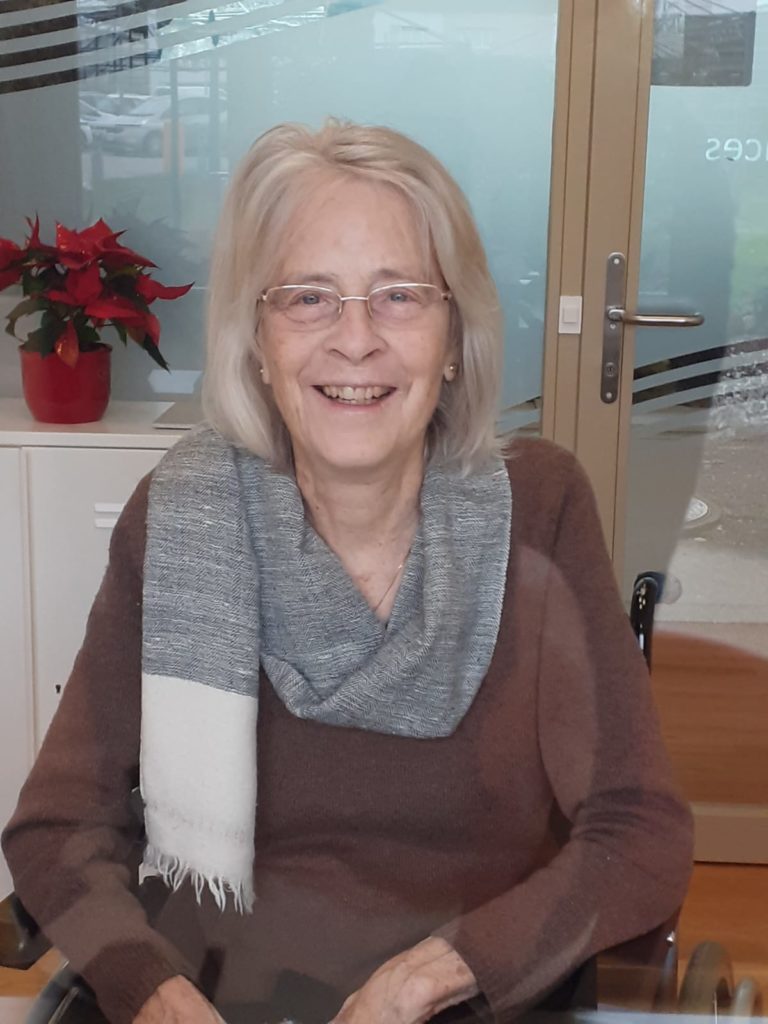 Machteld Kelsey RIP
02.01.1940 – 19.03.2021
Machteld was a wonderful, caring, compassionate, faithful member of the Prayer Group and Bible Study, having hosted both groups in her home, as well as Pastoral Care, a leader of intercessions, chalice-bearer, welcomer, representative to the local ecumenical World Day of Prayer services, and a member of that small band of unsung heroes who set-up for services and clear-up afterwards.  She loved decorating the church with flowers and arranged sales to raise funds for a Romanian village.  Machteld was committed and meticulous in everything she took on – she always sat in the same place in church and was never late!  She will leave a big gap in our community when we all emerge from this pandemic.