Celebrating Holy Week and Easter Hope
Please take the time to look through our worship for this most crucial and life-giving season of Holy Week and Easter – starting this Sunday 26 March at 10.00 in Divonne.
I hope that there will be services where you and your families will find inspiration and hope for our faith. Equally, where you can contribute and enjoy playing your part.  
Please be in touch with any queries – or where you would like to participate in practical ways (with set up, serving, hiding eggs!) or up front – helping with readings and prayers.  
With warm thanks to all our volunteer Sunday club team – and to all of you for joining us in the adventure of faith!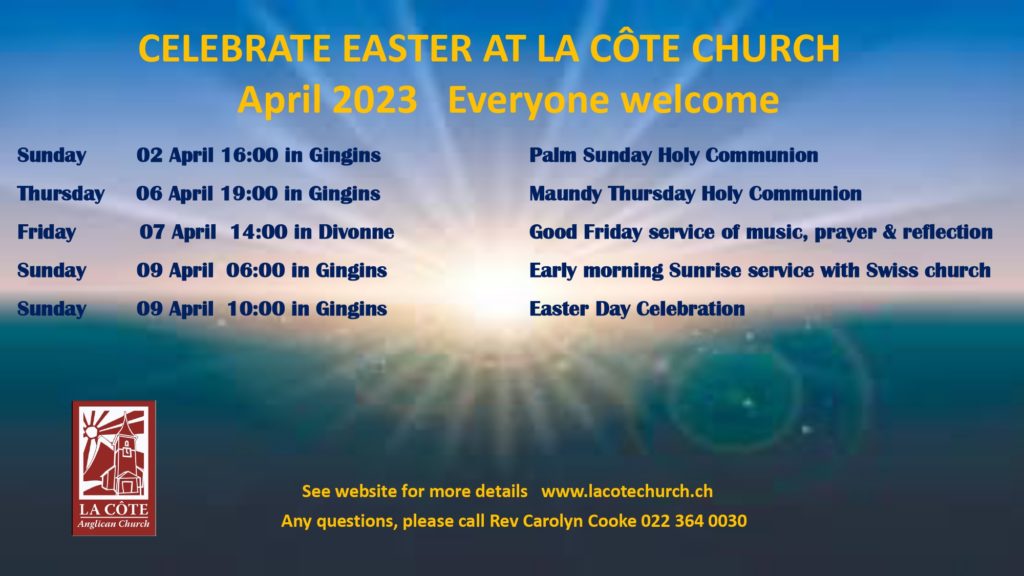 We would love to hear from you – if you have any thoughts about our work with children, how we can best support you in nurturing faith for all the family. Also – if you enjoy being with children and would like to support our wonderful team of Sunday club leaders – please let me know.