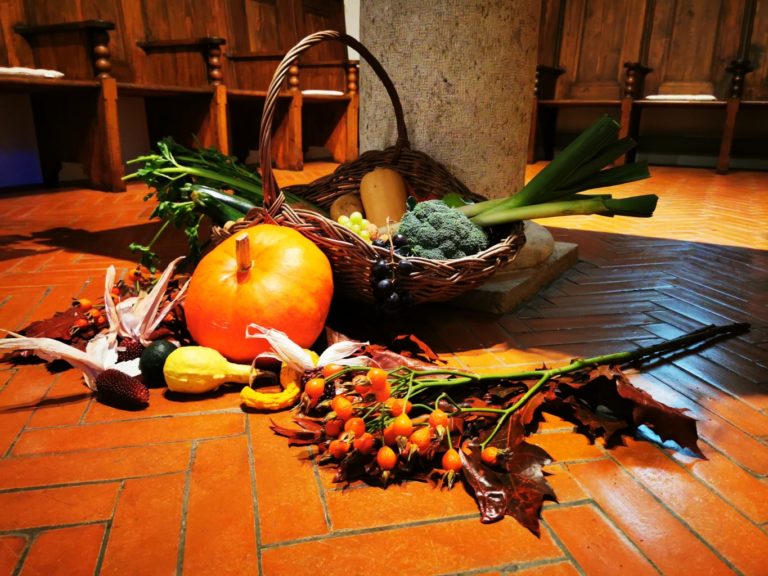 During these weeks of September and early October, our focus is on Creation-tide and explore the many themes offered. This past week we have seen the first marked changes in the season: moving from summer to autumn, we have felt the strength of the sun's rays fade, we have seen the rain fall on the dry earth, heard thunder and lightning, seen the trees' colours begin to change and leaves fall to the ground. Summer flowers have died and fruits and crops ripened are being gathered in.
Here are some prayers for this time of gentle change, taken from the Faith and worship website. The photos of Gingins church decorated and presented during the Zoom service.
The Bible – like sacred scriptures of other religions – contains some problematic passages – and even whole books. Many of these difficult sections seem to suggest that God encourages or even mandates violence. How can and should Christians respond to these 'bloody bits'? What do they imply for our understanding and interpretation of scripture? Click here to watch this Zoom study session led by Dr Clare Amos looked in detail at some of the problematic passages of Joshua and Judges, and then explored the wider implications for our understanding and use of the Bible.  Click here for the handout.
STORIES OF EVERYDAY FAITH
Dwight & Laurence's lockdown allotment
Emily's Covid-19 Experience
Eoin - Life during Covid 19
WHO is thinking about LCAC
John Tracy Everyday Faith
Gigi von Tscharner - Business continues
Phil Clifton - Everyday faith